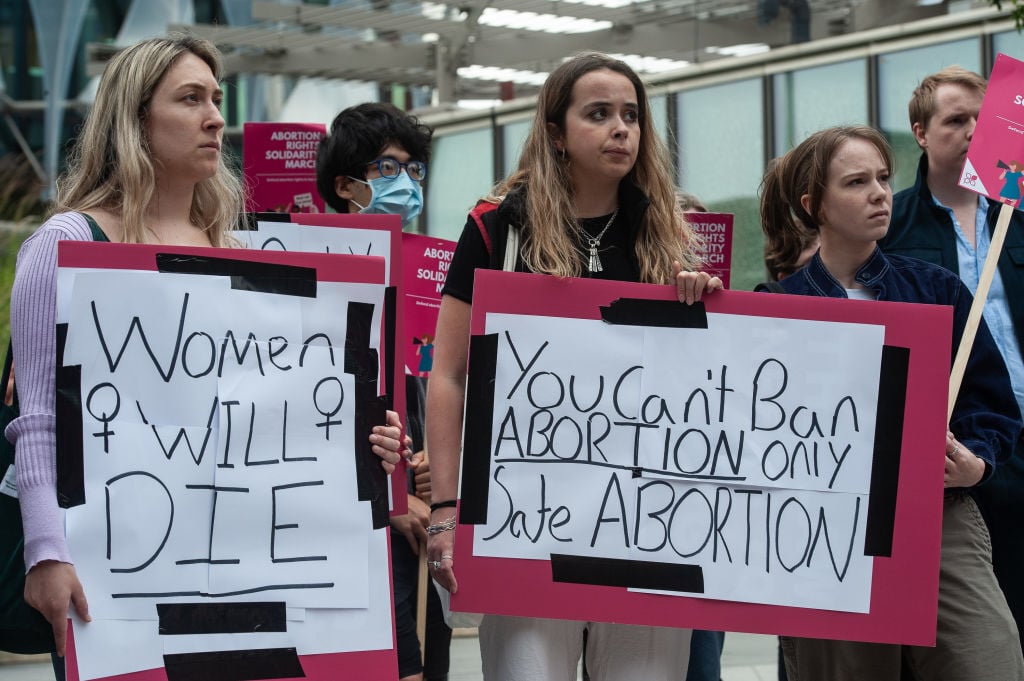 This morning, Australians woke to the news that overnight the US Supreme Court had overturned the Roe v. Wade ruling; the 1973 law that recognised a woman's constitutional right to abortion.
And just like that, the abortion rights of US women have been set back by 50 years. 
So, how did this all begin?
In May, a draft ruling indicating the US Supreme Court might overturn their famous Roe V Wade decision, which saw abortion legalised in the country, was leaked by news site Politico. 
The news ignited widespread outrage across America, with hundreds taking to the streets outside the Supreme Court calling for the protection of women's abortion rights. 
Watch: Is Abortion illegal in Australia? Post continues after video.
However, voices on the other side of the debate were just as loud, with anti-abortion activists calling for further restrictions around the medical procedure. 
Here's everything you need to know about the Roe V Wade decision.
What is Roe v. Wade?
Let's start here. 
Roe v. Wade is a landmark decision made by the Supreme Court in 1973 that legalised abortion in the US. 
At the time, the judges ruled by seven to two majority, finding that a women's right to an abortion falls within the right to privacy protected under America's Fourteenth Amendment. 
However, there was a catch.