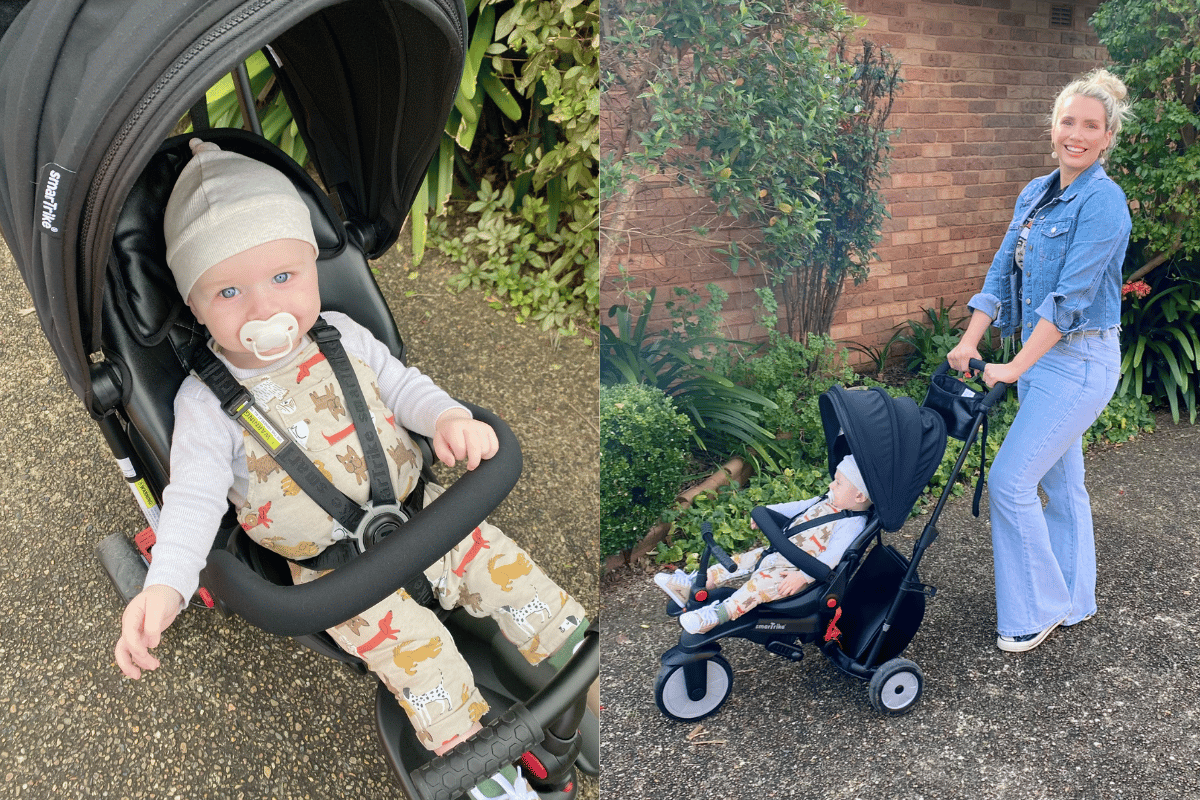 I could write a book about the stupid things I LOUDLY proclaimed before I had a baby. 
One of which was: 'babies don't need that much stuff'. When they're fresh from the womb, this is true, but now with Lenny at the ripe old age of 6 months, it's definitely in the top ten list of WILDLY inaccurate things I've said.  
Now, I obviously can't speak for all babies, but my cranky baby needs CONSTANT attention and entertainment. And most of his toys will keep him busy for a solid 5-10 minutes until he starts squawking at me for his new activity. 
But I also hate the idea of getting him things that he will only use for a short time because that's so wasteful! So, that's one of the reasons the SmarTrike stroller trike first appealed to me, because it's designed to grow with your child and can be used from 6-36 months.
It's a safety certified stroller-trike which was something I needed when looking into getting him a 'trikey' given how much I like getting him OUT OF THE HOUSE, because we can take it further and use it while running errands or doing the shopping. 
We got our hands on the STR7 Folding Tricycle like we'd seen on Instagram, and it was SUPER easy to set up. I love anything that doesn't require tools to set up (even though I'm quite good at a flat pack challenge), especially when you have a grizzle monster that needs things done quickly.  
Although Lenny looks perpetually unimpressed, he LOVED his stroller trike from the first moment I strapped his little bottom into it. And I know he loves things when he, well… doesn't yell at me. For a 6-month-old, he's a vocal little guy!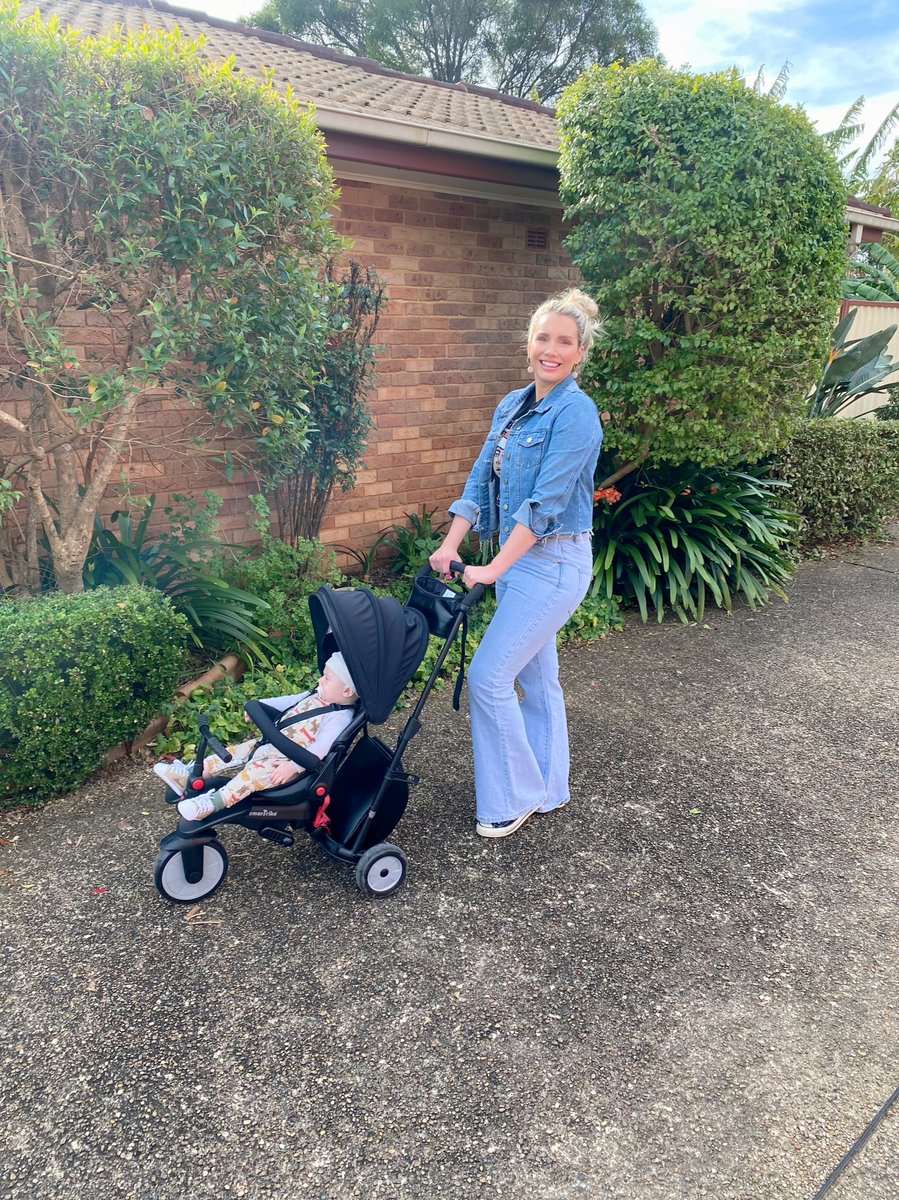 "It's designed to grow with the child and can be used from 6-36 months." Image: Supplied.