At least 26 people have reportedly been shot dead by a man who opened fire after walking into a Baptist church in the small Texan town of Sutherland Springs.
Police have told local media that at least 26 people are dead, and 20 have been injured. Children are among the victims.
Wilson County Sheriff Joe Tackitt earlier told the local paper there have been 'multiple casualties and fatalities' and the shooter has been "taken down" and was no longer a threat.
It's not immediately known who carried out the attack on the First Baptist Church at 11.30am local time (4.30am AEDT).
First responders converged on the small town of about 400 people southeast of San Antonio and helicopters have been taking victims to hospitals.
The FBI and federal agents from the ATF have been called in.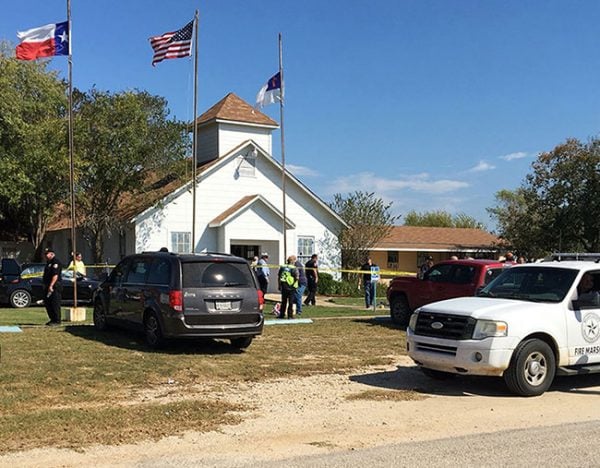 According to ABC, the church pastor's 14-year-old daughter was among those killed in the attack.
Frank Pomeroy - who was out of town at the time of the shooting - described his daughter as "one very beautiful, special child".
First Baptist Church Pastor Frank Pomeroy tells ABC his 14yr-old daughter is among the dead—Says she "was one very beautiful, special child"

— Michael Del Moro (@MikeDelMoro) November 5, 2017