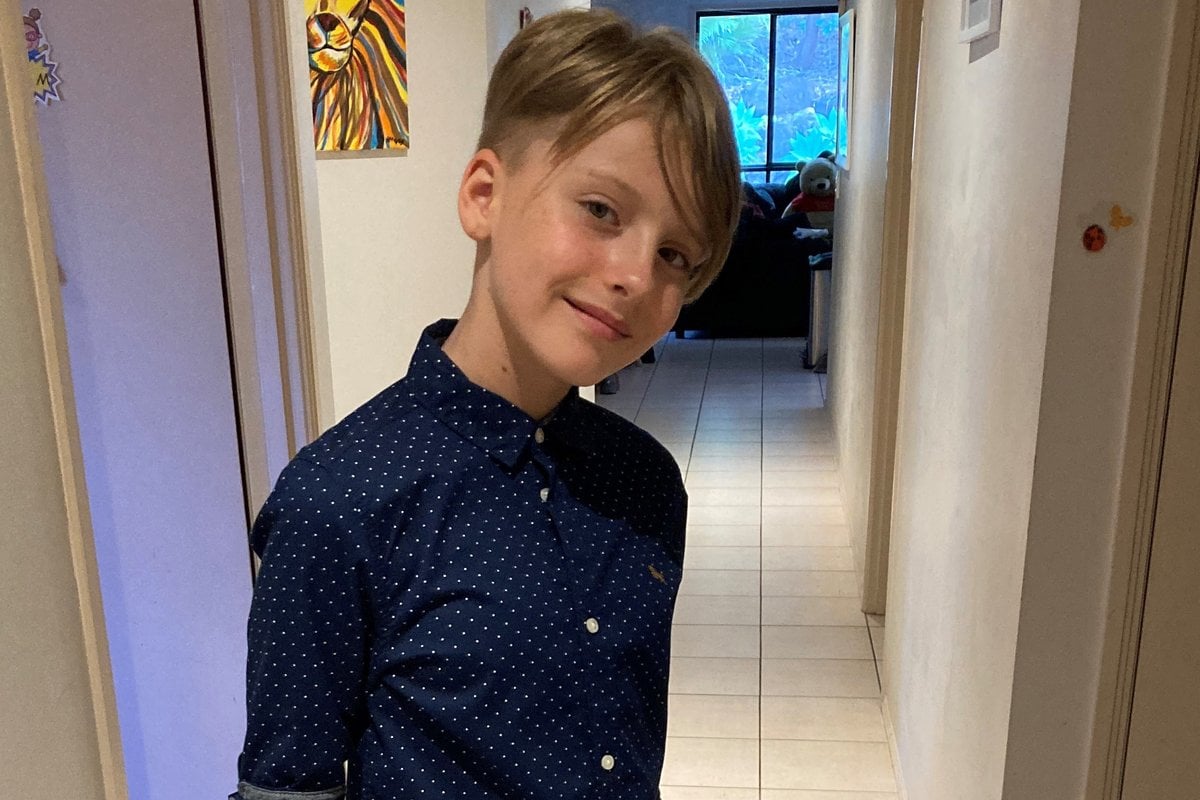 I'm not a naughty kid. You might think that I am being controlled by some sort of demon, or that I'm off with the pixies in fairy land. But that's simply not true. 
I am suffering with a hidden (or not so hidden) disability, a syndrome that only one in a hundred Australian kids live with.
Tourette's Syndrome (or TS for short) is a neurological disorder that I can't control. It causes my body to do movements or make sounds on its own accord, called tic-ing.
This might be putting up the middle finger or using swear words. But this doesn't mean that I'm a naughty kid; it's my TS that makes me act in the way that I do.
Being 11 years old and in my final year of primary school, I am moving closer to the next step of my school journey. 
While at times I have felt like a classroom distraction, my friends and classmates over the past few years have been very kind and supportive of me and my Tourette's.
There are some respectful and kind teachers too, who have taken the time to understand my condition and to offer the best help they can. 
Many of my classrooms offer a "safe zone" right behind the teachers' desk where I can go if I start to feel overwhelmed, and when I am feeling overstimulated by noises, I have some noise cancelling headphones which can also play music!
Tryxx and Void. Image: Supplied.
Yet at times, it feels as though the kids at school get it better than the grownups. 
Over the years, some teachers' negative and nasty words and reactions leave me to feel scared, isolated, and misunderstood. 
Many times, my friends have had to stand up for me against a teacher when my Tourette's has left me in a petrified state.
Hearing the word "stop" is nothing new to me. It is something I hear quite often from those who do not understand how Tourette's can make me act. 
For example, when I went kayaking for a school excursion with some friends, we were told by the activity leader not to shake our kayaks otherwise they'd tip over. But to someone with TS, telling them what not to do is almost like a green light for their tics to start doing that very thing - our minds are mean to us like that.