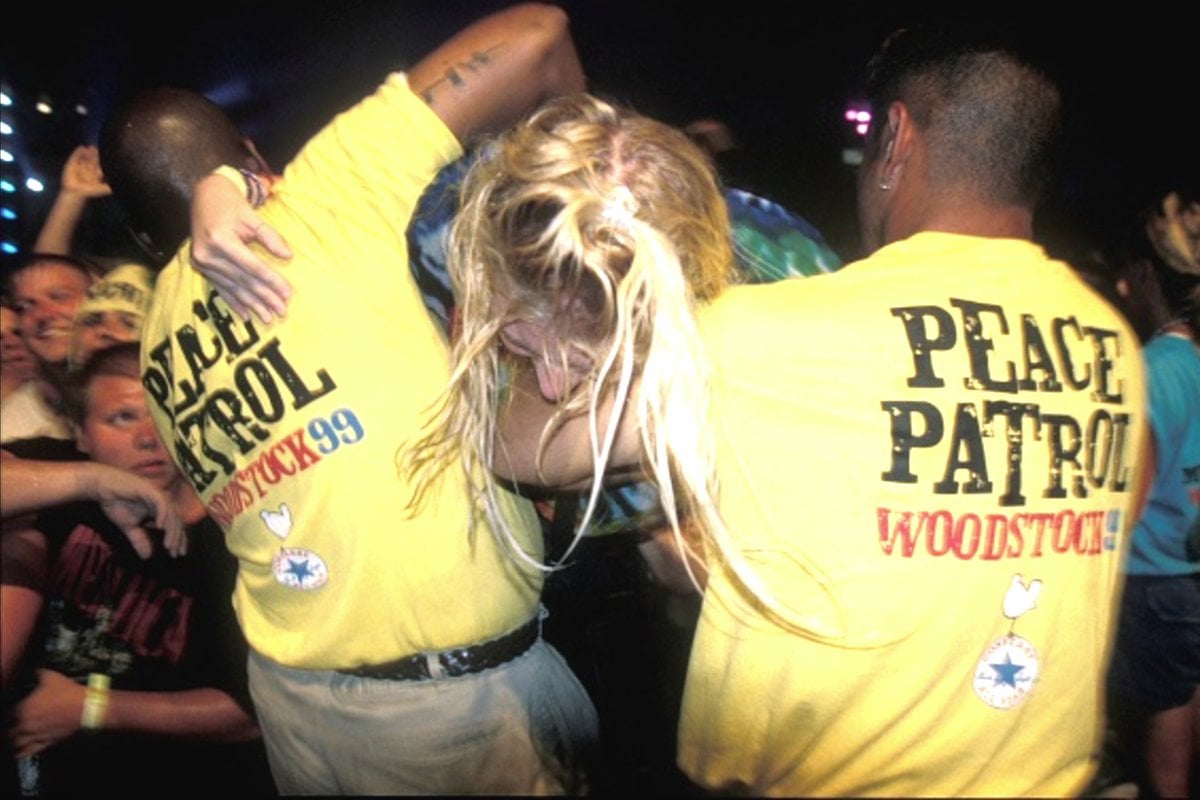 Content warning: This story includes descriptions of sexual assault that may be distressing to some readers/listeners.

Woodstock '99 is undoubtedly one of the most notorious events of all time.
Long before the chaos of Fyre Festival, there was another music festival that garnered shock and horror around the world. In fact, Woodstock '99 turned so sour that the San Francisco Chronicle labelled it "the day the music died". 
Thankfully, music was resurrected. But the three-day festival in New York certainly left a stain on the scene. Intended to be a millennium-defining celebration of peace, love and great music, it quickly descended into violence and vandalism.
Watch: Netflix's Trainwreck: Woodstock '99 trailer. Post continues below video.
Netflix's new - and aptly titled - docuseries Trainwreck: Woodstock '99 looks at exactly how things unravelled across three parts, featuring interviews from festival staffers, performers and attendees to reveal the egos, greed and music that fueled a weekend of utter chaos. 
The chaotic backstory of Woodstock '99.
The original Woodstock festival in 1969 is regarded as a pivotal moment in popular music history, and one of the key events for the counterculture generation of the mid-60s to mid-70s.
Woodstock '99 was the second attempt to emulate this event, with disastrous consequences.
Five years before 1999, a Woodstock '94 event was held to mark the 25th anniversary of the original event. It was intended to emulate 69's "peace and love" vibe, but it ended in disaster.
Storms turned the festival site into a major mudbath, and more than double the expected attendees turned up. About 350,000 people were present, making crowd control and security plans virtually impossible to maintain. Two people died.