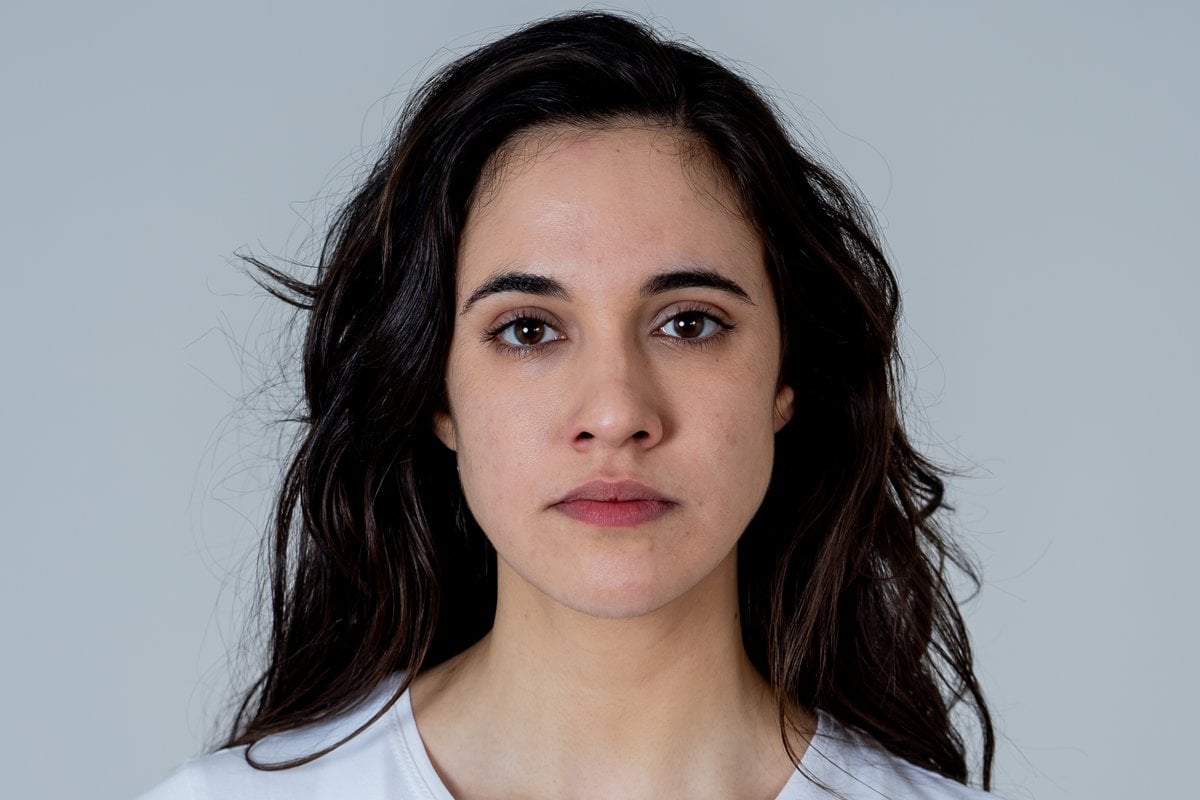 It was my birthday. 
And that year, my birthday coincided with a workday. 
I walked towards our office, excited to see what my colleagues had planned for me. For each of our birthdays, we had a tradition to decorate the birthday person's desk with cute pictures, photos and funny quotes that would make them laugh. 
Or at least that's what I had thought. 
For Beth, we decorated her desk with pictures from her favourite TV show. For Jenny, it was photos of her ginger cat. For Cate, candid pics of her and her partner from her Facebook profile as an ode to her superhuman, terrifyingly stealth Facebook stalking skills. 
Watch Imbram X. Kendi, author of How To Be An Antiracist, explains why saying "I'm not racist" isn't enough. Post continues after video. 
And for me? 
Maybe they would stick up photos of my adorable toy poodle (not biased at all). Or happy snaps of my husband and I. 
Nope. 
I walked in and was immediately assaulted by a large sign that read "Mama Amanda's BBQ" stamped on top of my computer screen. On either side of the screen were pictures of large barbecue grills covered in onions and meat, stink lines emerging from them. 
Why is this problematic, I hear you ask? Because I was being dubbed a cultural caricature of myself. Nothing more than the token ethnic friend who brings 'weird, stinky food' to the office. 
I felt like Nick Giannopoulos in The Wog Boy, bringing his lunch to school as a child while the other kids taunted "wog boy!" over and over. To say I was mortified was an understatement. The girls knew instantly as it was plastered all over my face. Beth still insisted I keep the pictures up until morning tea, and we worked through the day as if nothing had happened. 
I didn't address it at the time. Maybe I should have. All I know is that I had never felt so 'othered' in my entire life.
It was in that moment that I realised I didn't actually belong anywhere. 
Too 'ethnic' for my Caucasian friends with my dark hair, dark eyes and olive complexion. Too 'alternative' for my friends from Non-English Speaking Backgrounds (NESB) with my left-leaning world views.