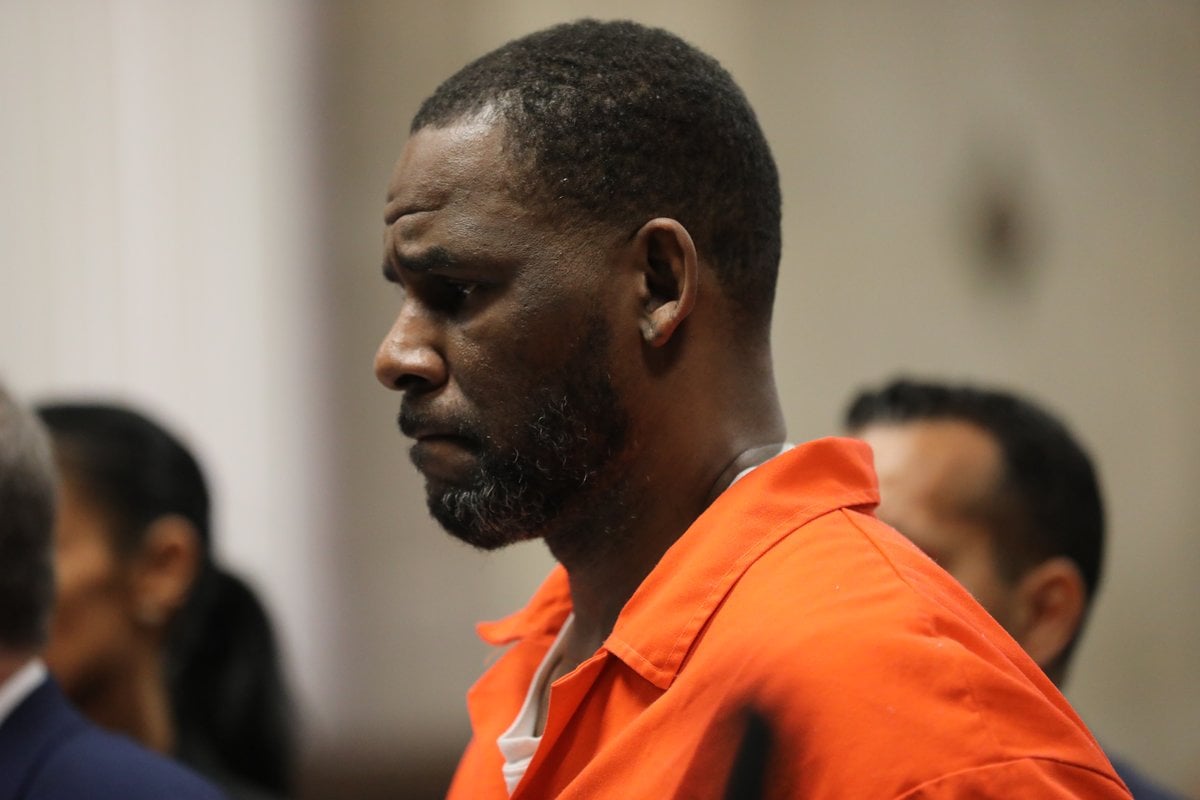 This post contains mentions of sexual assault and child sexual abuse and may be triggering for some readers.
R. Kelly has been sentenced to 30 years in prison for using his R&B fame to subject young fans to systematic sexual abuse.
The 55-year-old Grammy-winning singer-songwriter, whose full name is Robert Sylvester Kelly, was convicted nine months ago on one count of racketeering and eight counts of violating the Mann Act, which bars transporting people across state lines for prostitution.
US District Judge Ann Donnelly in Brooklyn federal court said the evidence reflected Kelly's "indifference to human suffering" and "sheer brutality" toward his victims.
"This case is not about sex. It's about violence and cruelty and control," Donnelly told Kelly.
"You left in your wake a trail of broken lives."
Kelly did not speak during Wednesday's hearing but has repeatedly denied sexual abuse accusations.
Watch a clip from documentary Surviving R. Kelly below. Post continues after video.
The singer is one of the most prominent people tried on sex charges during the #MeToo movement, which amplified accusations that had dogged him since the early 2000s.
The sentencing came after several accusers, some of whom were tearful, told the judge about how Kelly promised to mentor them and help them attain stardom, only to subject them to degrading sexual treatment and physical harm.
"As a teenager, I didn't know how to say no to R. Kelly when he asked me to perform oral sex on him," said a woman identified as Jane Doe No. 2.
She then paused, looked at Kelly, and asked, "Do you remember that?".
Jurors also previously heard how Kelly would compel victims to follow "Rob's rules", including that they call him "Daddy" and get permission to eat or go to the bathroom.
Kelly has been in jail since July 2019. He will likely be transported to a jail in Chicago, where he faces an August trial in federal court on child pornography and obstruction charges. He also faces various state charges in Illinois and Minnesota.